Inventory and Accounting easily managed
WebShowRoom is more than just a Web F & I application to manage calculation of specialized sales contract proposal for vehicle dealers: cars, trailers, motorcycles, ATV's, snowmobiles, boats, RV's, travel trailers and other rented or financed equipments. It is the most effective tool for printing clients customized sale contracts between dealers, wholesales or associations.
TRUSTED PARTNERS
Today, a business's growth like ours, reflects a good relationship based on partnership and confirms their trust. The concept of «trusted partners» is part of our corporate culture. Our goal is to build business partnerships, simply because it's the way to live better together.
Reason why we are the best F & I software, anywhere at anytime !
The Internet allows users to benefit from all the WebShowRoom features, no matter where they are. We understand the reality of vehicle dealers: It is the reason why we have decided to offer a 100% Web software with the possibility of being used everywhere. Whether you are using your computer, tablet or even your cellular. It will give you real time access to the datas. These solutions will save you a lot of time and reduce the risk of errors.
F & I Multiple Access and CO
Managing multiple branches with the same centralized inventory or multiple inventories at different locations will be simple to manage. If you are a mobile F & I with several delears, switching from one to another will save you time and efficiency.
Money
The decrease of TI cost, linked to elimination in configuration and installation time, decrease of integration and training costs through videos training.
Centralized Data
Centralized Data's easily accessible. Either for monitoring the status of active proposals with real time access to your inventory. Doesn't matter where you are, from the office, from home or from anywhere using the internet.
Cooperation
Increased efficiency of collaboration between owners, directors, advisors and administrative employees. Indeed, our solution will allow you to be more efficient in all your daily operations.
Automation
Increased computer security including automatic backup. The speed of data transfers to Dealertrack of life and other insurance companies. In addition to synchronization with CRM solution partners.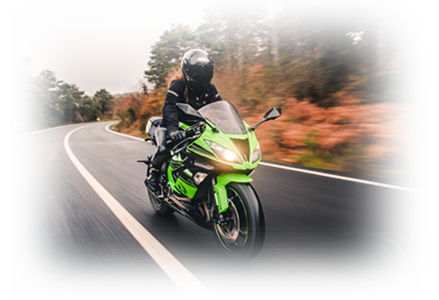 Enjoy the full power of features
Integration with partners
• Transfer of the proposal to DealerTrack, for the credit rating approval verification and printing of the CVT or lease with the institution of your choice.
• Integration with D2CMédia, Activix and Centrix One.
• Web service with Industrielle Alliance UNIFI, SSQ Insurance, Humania Insurance, and Leclerc Insurance for the calculation of credit, critical illness and disability insurance premiums including the printing of the certificate.
• For the AMVOQ's members, we have a Web service for importing your vehicles inventory , including photos with GVO3, without extra cost.
• Customization of specialized forms from various member associations such as : AMVOQ, ACVLQ et ACVRQ.
Installation and Training
• WebShowRoom doesn't require technical installation. Our application is completely Web and mobile. As soon as your dealer registration is completed on our Web site, we will send you a confirmation mail and you are ready to use it.
• In order to facilitate your learning process, we have made available, several training videos. Step by step and/or by activity. For the operation of our WebShowRoom application.
• A distance or local customized training is available. Contact us for more informations or an appointment.
Advanced calculator
• Financing and rental with weekly/bi weekly and monthly adjustable payments and rent.
• Calculation of loan and rental schedule with rent on weekly/bi weekly or monthly payments.
• Calculation of all rentals, manufacturing, specialized, with holiday payment and rent.
• The loan balance is displayed as soon as you update a past transaction.
• Execute the reverse calculation on cash, selling price, exchange, retail price, funding term and interest.

Reports
• The refund report with Industrielle Alliance Insurance in detail with all certificate numbers and customer names.
• The detailed transaction report is giving you all the details including financial income, products, warranties, insurances and the income of the Commercial Director.
• The summary transaction report is giving you the summary detail of the transactions with the option of choosing a period of time for the sales of new, used or demo units.
• The ratings report is giving you the numbers of estimate made by a specific agent or by all the agents for a determined period of time.
Words from our customers who are more than satisfied !
See what people think about our software
``We have been customer of WebShowRoom since the beginning. For more than 20 years. It is important to have a business partner who is always on the lookout and listening to our needs. It's been 5 years since we implanted the complementary software « GAC – Suite CTEI». The accounting support manager with Acomba allows us to save around 1 day of work and avoiding data entry errors. In addition, avoiding hiring an additional part-time person to do data entry.``
- Jean-Claude Lacroix, President
@Gestion LAC
``We can work from any computer platform and from many different places at the same time. Even from home! It is also possible to work from a tablet which is the best at the trade shows. Finally, we switch to techno mode.``
– Gilles D'Amour, President
@Caravane Marco
``In The sector of recreational vehicles dealers and all other vehicles, we are kind of late regarding technology. When you have vehicles coming from the U.S. it requires a delicate following of the costs link to this type of transaction. It's the reason why we decided to use WebShowRoom software to simplified the management of the centralized inventory across our business.``
- Pierre Duhaime – General Manager
@PM Remorque et PM Caravane
Feel free to send us your impressions on our software.
About Groupe CTEI
Incorporated since 1996, Groupe CTEI is a company that has developped computer softwares dedicated to different sectors of activity to meet the needs of SMBs. The WebShowRoom software is specialized for vehicle dealers: cars, trailers, RV's, motorcycles, ATV's, travel trailers, boats and others.
In 2017, Groupe CTEI teamed up with Groupe Allumage to keep on working and innnovate in this sector to assist all dealers staff, including the company Directors, accounting departments, sales and F & I Directors and the agents.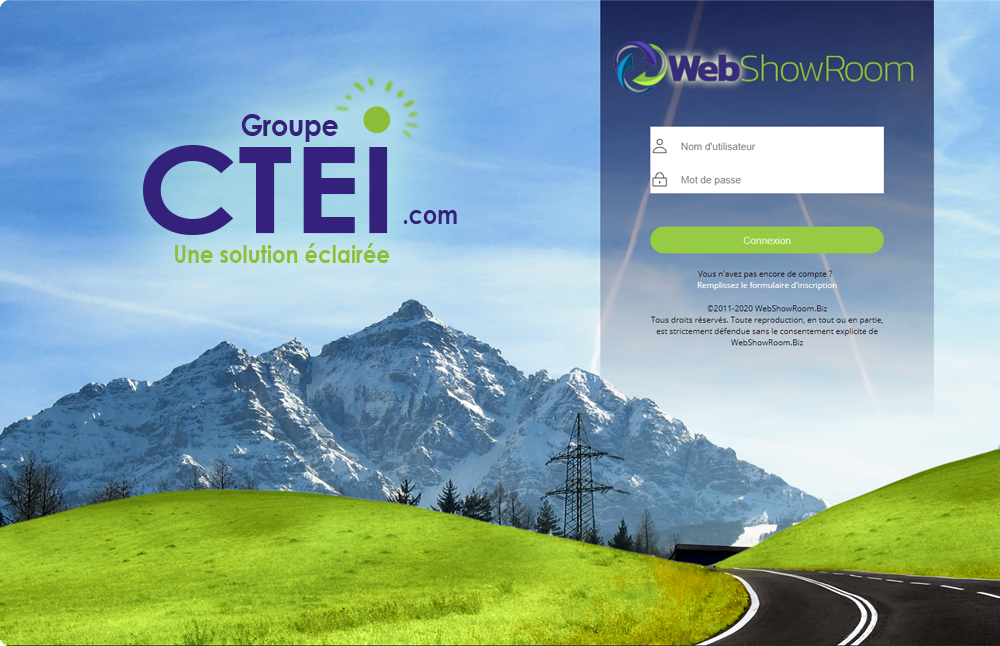 Career opportunities
Groupe CTEI is a dynamic SMB offering a friendly and dynamic work environment that will allow you to thrive at work. We are always looking for people in the following sectors of activity. (either as an employee or as a subcontractor)
Software Analyst
Computer Technician
Software Developer (Vb6 et .NET)
Web Developper
Technical Support
How to get support :
Before contacting our technician by phone at 418-623-9411 / 450-663-9411
Here are the conditions to help you remotely :
• Being a customer at Groupe CTEI and to be able to explain the problem
• A functional computer with internet connection
• Once on line with a technician, you will have to choose which software to use for the troubleshooting(SplashTop, Ammy Admin or TeamViewer)
• After downloading the software, you will need to provide us the ID that the software will generate in the green space
F.A.Q
Here are the answers to the most frequently asked questions
Do you have a communication link to transfer credit authorization requests to Dealertrack?
YES! As soon as a sales proposal is made. You can transfer it directly, and it will appear automatically in the account of your Dealertrack portal.
Is it possible to calculate life, disability or other insurance premiums?
YES! Our application allows the calculation of the premium in real time with several insurance companies. Like Industrielle Alliance (IA), SSQ, Humania, Avantage Plus and others.
Can I work from home or elsewhere?
YES! Thanks to the Internet. You will be able to access all the information you need. Being centralized on our secured server. No installation is required. Just open your web browser and go to the next website: www. WebShowRoom.Biz then click on the login button. Enter your access code with your secured password.
Does WebShowRoom easy to learn or how can I improve my knowledges?
The application gives you access to an interactive web-based FAQ that provides answers to the most common software questions. We also made a series of short videos, which explains and gives examples on how to use the application. These training videos are FREE. We also offer the opportunity to attend webinars or training at your business. A fee will be charged for this service.
What is the price of WebShowRoom?
The software price is depending on the number of sites and users you will need to manage the datas in WebShowRoom solution. Contact us to get an estimate of your needs.
Does WebShowRoom can be link to other systems or softwares?
YES! It is possible to link accounting software, CRM, service shop management etc... We invite you to consult our partners section. Which includes a part of the software companies with whom we exchange data. Our purpose is to make you save time, avoid the datas duplication and the risk of input errors. Contact us for an assessment of the feasibility of linking WebShowRoom to your systems.
Need help? Looking for support?